Hi everyone!
Just thought I would write a quick blog post on one of my favourite beauty brands at the moment: Soap and Glory! I have liked them for I imagine about 10 years now, when their sweet smelling and vintage-looking body butter was all the rage at school. However, since then they have really branched out into make up and skin care, which not only looks good and smells good, but it is bloody good as well!
Here are my top products from them that I have loved over the years and still love now.
SKINCARE: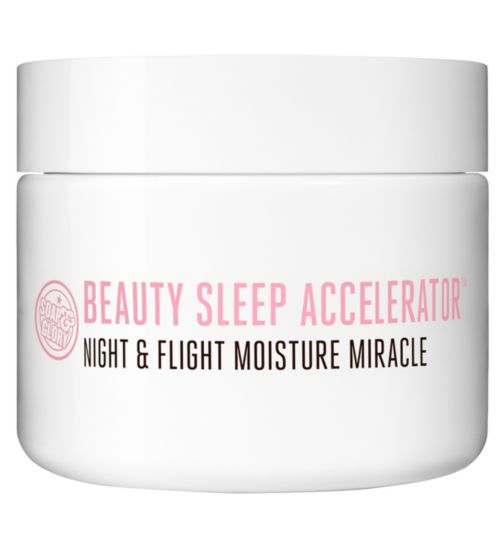 Beauty Sleep Accelerator (Night Cream)
I absolutely love this night cream. It smells great, absorbs quickly and leaves your skin feeling like a baby's bottom when you wake up in the morning. It's not one of those ones that leave your skin feeling particularly plumper or younger looking, but if you want all-out moisture and soft skin then this is a good one for you.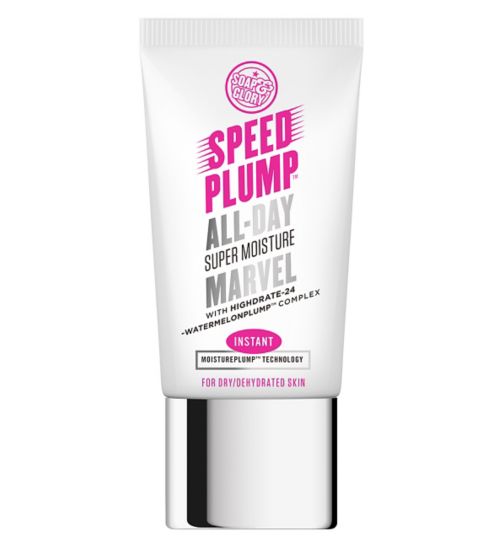 Speed Plump All-Day Super Moisture Marvel (Moisturiser)
This is new – I believe it came out in January 2016 and so I was really excited to try it. It's a really lovely moisturiser, and following the Beauty Sleep Accelerator, this feels AMAZING on your skin. Your skin really does feel a little plumper, and keeps your skin moisturised for most of the day. I feel like it's a bit thicker and more 'plumpy' than a lot of moisturisers, too, so could almost do as a base, too. Quite similar to Clarins Beauty Flash Balm but more moisturising.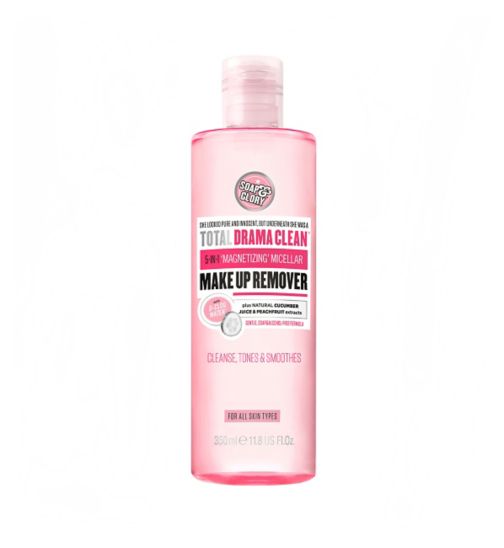 Total Drama Clean Make Up Remover (Micellar Water)
I have just started using this and already it's a favourite. It's great as it is a toner, too so that cuts one thing out of my skin care routine. Plus it smells so nice and fresh as there is a hint of cucumber in there. It's also incredibly moisturising and makes your skin feel so clean and soft afterwards, as I find it isn't as harsh as a lot of make up removers.
MAKE UP:
Archery 2 in 1 Brow Pencil
This is already a beauty cult-classic and I must say I really agree that it is one of the best brow tools I've ever used. It has a pencil and a 'pen', where you use the pencil to fill in any sparse areas, and the pen to keep your brow hairs smooth and defined, for those more precise 'brows on fleek'. What I love most about this is you can vary and adapt the product to your own preferred brow style, for example just a filled in more shapely brow in the day time, to a full on scouse brow in the evening (well, not quite).
Solar Powder Bronzer and Highlighter
This is one of my favourite products of the whole Soap and Glory range, and probably favourite piece of make up EVER. It is such a lovely product, with a 2 in 1 bronzer and highlighter. You can use these separately, but I use a big fluffy bronzer brush and so it dips into both, so when I put my bronzer on I have this lovely healthy glow across my cheekbones as well. It's not too glittery – just that right amount of dewy and healthy goodness spread across your face!
BATH AND BODY:
I LOVE this. The scent is so unique, citrusy, fresh and sweet. It also doesn't dry my skin out, foams up really well after one pump and really each bottle lasts me about 3 months, which is amazing. I prefer this scent to their signature 'Clean on Me' body wash and do find it's just as moisturising on my skin. Love the packaging as well, it makes my shower look a lot more lively and girly.
—
So there you have my most favourite products from one of my favourite ranges. To be honest, I love pretty much all of their products and am always finding new favourites. What are your favourite products from the Soap and Glory range?