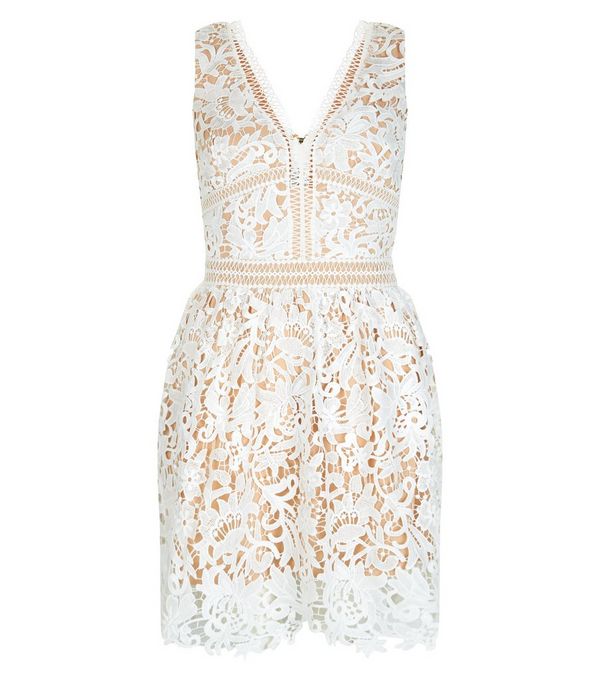 As you can probably tell, most of my posts have been about beauty products which I absolutely love as my beauty regime changes all the time. However, now that we are coming into a new season of fashion and (hopefully!) warmer weather, I thought I would do a post about what I am currently lusting after for SS16! I have gone for high street option as someone on a graduate salary might… after all, I'd prefer to lust after something I can afford!
Let me know what you think about these pieces, as I have been really enjoying reading other people's similar posts. Hopefully we can all give each other a bit of inspiration!
All these products are linked and are in no way affiliated or sponsored.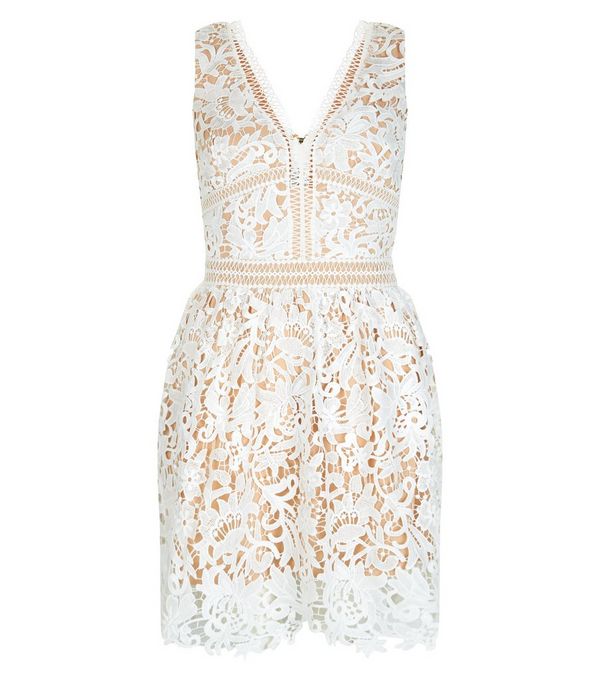 I LOVE this dress and I have seen it in magazines and fashion blogs over the last couple of weeks. It's girly, sexy, fun and perfect for spring and summer weddings! I reckon this would go well with mid-heel sandals or any nude heels, to be honest. I imagine this will be a sell-out this summer, or as soon as the British summer weather arrives.
2. Lolligagger Sunglasses by Vans £15.00
I love these glasses by Vans as I think they're a bit quirkier than the average tortoiseshell wayfarer, but still have a classic feel to them. I actually have these in the full tortoiseshell design which looked great last summer, plus they make a much cheaper alternative to Ray Bans!
3. 'Je T'aime' Slogan Tee by New Look £7.99
I'm actually debating whether to order this online today as I REALLY want it and I am going on holiday to France next week. This t-shirt is great as it is such a good price and is the perfect dead-ringer for the Whistles slogan tees (around £45!) which have been all the rage at the moment. I would wear this with skinny jeans and converse, which is very standard and boring I know!
Yes, this is a skirt. No, it isn't a dishcloth or a hankerchief. I love these kind of old-fashioned patterned skirts as I think they look lovely in the summer with tanned legs and sandals! They can be very versatile and be worn with a plain t-shirt for a casual look, or a nice white blouse and heels for something a bit smarter.
Asos Contrast Kimono Blouse £25
A twist on a casual white shirt. This kind of thing I would wear to work with plain black trousers and my Topshop suede black loafers. Not the most outrageous of shirts, but something I have my eye on at the moment!
Tortoise Shell Watch by Olivia Burton £70
Sticking with the tortoiseshell theme, I just love this watch from Olivia Burton. At the moment I switch between my rose gold and tan OB watch and my black strap and silver dial Daniel Wellington, however I have a feeling that this would be a big hit with my wardrobe as another every day watch.
Khaki Waterfall Duster Coat by New Look £32.99
I am very much a coat person. Not a in a bag lady way, I just love coats and every winter I buy about 1,000 of them. And I don't think Spring is much of an exception. It's still quite chilly here in the UK and you just never know what is going to happen with the weather! Khaki is all over the place this season, so I think this will be a great versatile coat to wear to work or at the weekends just for that added warmth when it's not the best of days.
NORA Black Mid Heel Suede Sandals by Kurt Geiger, £89
I had a pair of sandals like these last summer which I got from Clarks, and they were the absolute best shoes ever! They were so comfy and a perfect heel height to wear either every day or on a night out. However, as what happens with all of my favourite shoes (and only my favourite ones) my dog decided to make them her new chew toy (massive sob). So, instead, I will be lusting after these Kurt Geiger alternatives until the warmer weather arrives!
Embossed Cross Body Bag by Zara, £39.99
I love this bag from Zara and I think it is going to be another one of those sell-outs. It's really cute, boxy, perfect for a night out when all you need is your phone and lipstick!
—
I hope you enjoyed this post. Please link your own so I can have a look at what else is out there!